Anton BRUEHL
(Naracoorte, Australia, 11 de marzo de 1900)
(San Francisco, California, Estados Unidos, 10 de agosto de 1983)
Anton Bruehl nace en Naracoorte Australia, en 1900. Emigró a Estados Unidos en 1919 para trabajar como ingeniero eléctrico en Nueva York, mientras hacía fotografías de manera aficionada. Una exposición de los alumnos de la Clearence H. White School of Photography le anima y convence para renunciar a su trabajo como ingeniero y dedicarse por completo a la fotografía. Durante seis meses Clarence H. White le da clases privadas y, más tarde, trabaja como profesor en su academia. La muerte repentina de White, empuja a Bruehl a abrir su propio estudio asociado, en primer lugar, con el fotógrafo Ralph Steiner y, finalmente, con su hermano, Martin Bruehl. Asimismo, trabajó para la editorial Condé Nast, donde desarrolló el proceso de color Bruehl-Bourges con el especialista Fernand Boruges, lo que le concedió a Condé Nast el monopolio de la reproducción de revistas de color en la década de los treinta.
Sus fotografías aparecieron en medios como Vogue, Vanity Fair, House and Garden, The New Yorker y otras publicaciones destacadas. Su obra ha podido verse en diversas muestras y exposiciones internacionales como Film und Foto en Deutscher Werkbund en Stuttgart (1929), Twenty seven Photographers en la Wertheim Gallery, Londres (1932) y en Photography 1839-1937 en el Museum of Modern Art. Su obra más conocida fuera del estudio se publicó como México (1933), un fotolibro en blanco y negro inspirado en las formas de vida de diversos pueblos mexicanos.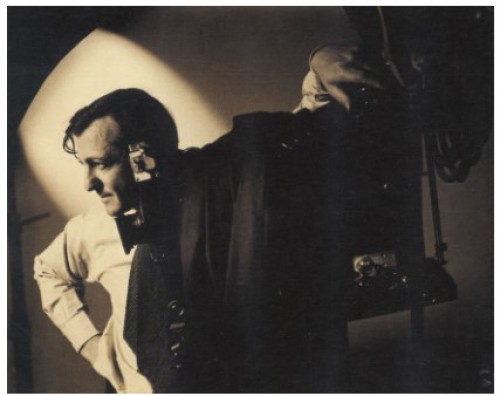 Martin Bruehl. Retrato de Anton Bruehl. 1973. Howard Greenberg Gallery.