Visita guiada a 'Este puede ser el lugar'
24 mar 2023
Visita guiada a 'Este puede ser el lugar'
Javier Arozena, que comisaría la exposición Este puede ser el lugar, performar el museo junto a Natalia Álvarez Simó, ofrecerá el viernes [día 24], a las 16:30 horas, una visita guiada a esta muestra que, a modo de coreografía, se ha pensado para este espacio como una composición de piezas de diversas disciplinas artísticas, entre ellas el teatro y la danza. Entrada libre.
Esta exposición incluye una selección de obras de artistas de las artes vivas como Pina Bausch, Cecilia Bengolea, Heidi Bucher, Lucinda Childs, François Chaignaud, Nora Chipaumire, El Conde de Torrefiel, Laia Estruch, Pipo Hernández Rivero, William Forsythe, Bob Fosse, Israel Galván, Pedro Garhel, Trajal Harrell, Angélica Liddell, Les Luthiers, Manolo Millares, Radouan Mriziga, Bruce Nauman, Alberto Portera, La Ribot, Isidoro Valcárcel Medina, Jérôme Bel, Lia Rodrigues, Dimitris Papaioannou y María Jerez.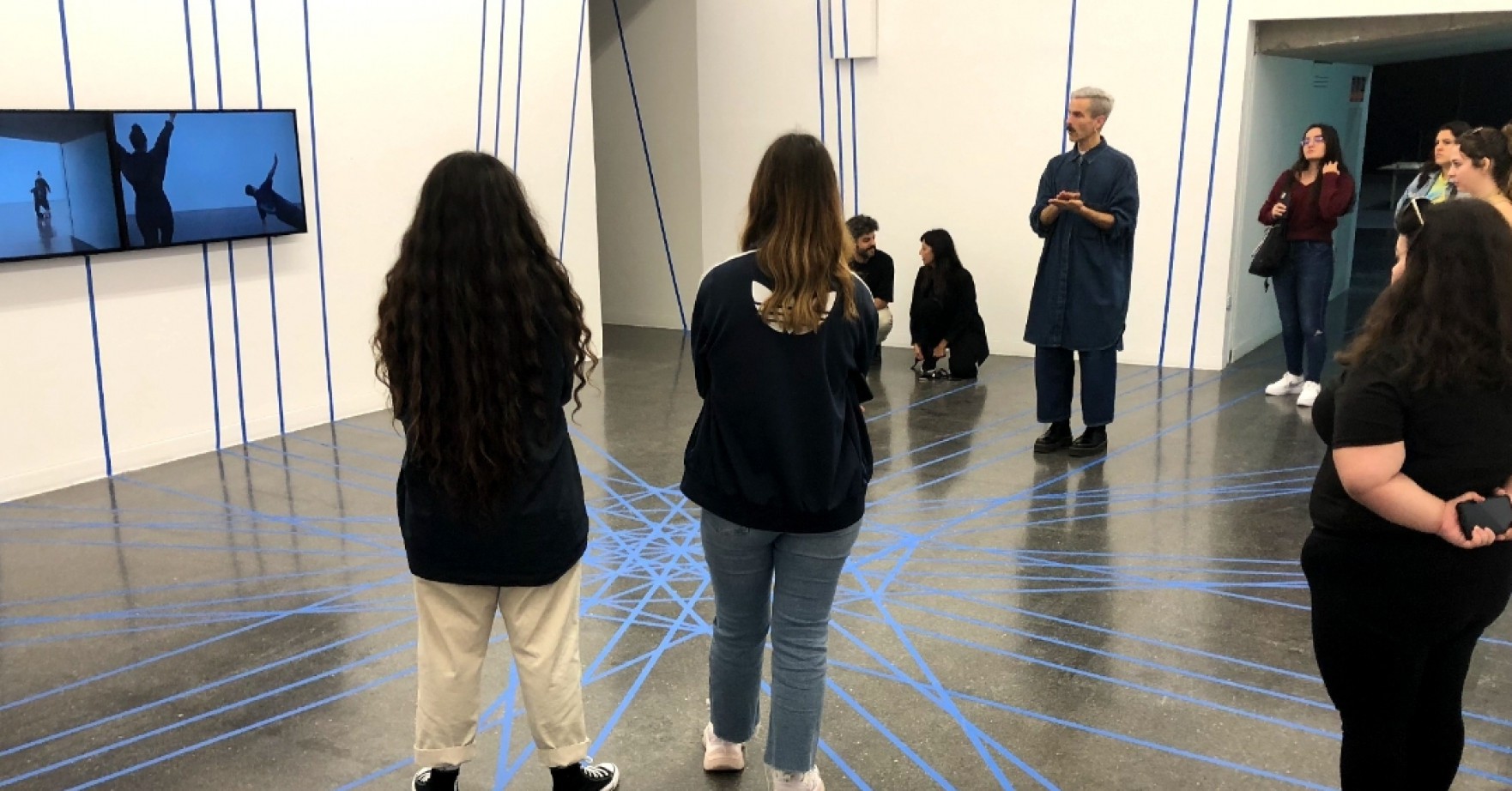 Este puede ser el lugar se ocupa de asuntos como las presencias y las ausencias, la creación y la representación, así como de la relación entre lo efímero y lo permanente que coexisten en los procesos de artista. Relación que se plantea problemática en el ámbito del museo, que se pregunta cómo se catalogan o reactivan estas piezas que son efímeras.
Durante la exposición se contará con intervenciones sobre las obras a modo de acción o activación, entre las que destacan las de Sylphides, de Cecilia Bengolea & François Chaignaud; Domani, de Romeo Castellucci; Moat III de Laia Estruch; Esquinitas / La Pastilla, por Israel Galván; y Made to Mesure, de Trajal Harrell. Además de ello, a lo largo del período expositivo se realizarán varias sesiones de proyección de las piezas escénicas Veronique Doisneau, de Jerôme Bel, Nowhere, de Dimitris Papaioannou; Encantado, de Lia Rodrigues; y The Movie, de María Jeréz. También tendrán lugar una serie de conferencias sobre el patrimonio de la danza.